Copy of illumra home wireless lighting banner final (1)
Wireless Lighting & HVAC Controls
For Commercial & Industrial Buildings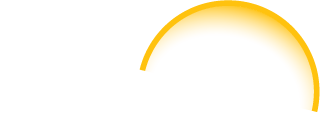 WIRELESS LIGHTING & HVAC CONTROLS
FOR COMMERCIAL, RESIDENTIAL & INDUSTRIAL APPLICATIONS
We engineer wireless controls for lighting and electrical systems. Our wireless controls speed up the installation of energy-saving control systems. Built-in flexibility makes future updates simple. We work with agencies & distributors on a global scale. 
Energy Savings
Businesses can reduce annual energy costs by 20% with updated controls.
Fast Installation
Avoid disrupting business operations by installing controls quickly during off hours.
Unique Applications
Wireless controls install in places where wired controls cannot, creating new opportunities for saving.
Energy Harvesting
Solar-power and motion sensors are designed to save energy by turning down lights automatically.
Self-Powered and Wireless
Wireless switches and sensors are powered by kinetic and solar energy and do not require wiring.

Energy Code Compliance
Complying with current government energy codes California Title 24 and ASHRAE 90.1

Easy Configuration
Android & iOS app available for adjusting lighting configuration.
Wireless Internet of Things
ILLUMRA provides wireless solutions for EnOcean, ZigBee, and Bluetooth powered IoT systems.

Building Management System Integration
Easy integration with your building management system using BACnet protocol.
Request a Quote
Meet with our strategic lighting consultants to discuss solutions that will benefit your business.